Day of the Dead Parade | Scarefest Carlow
1 follower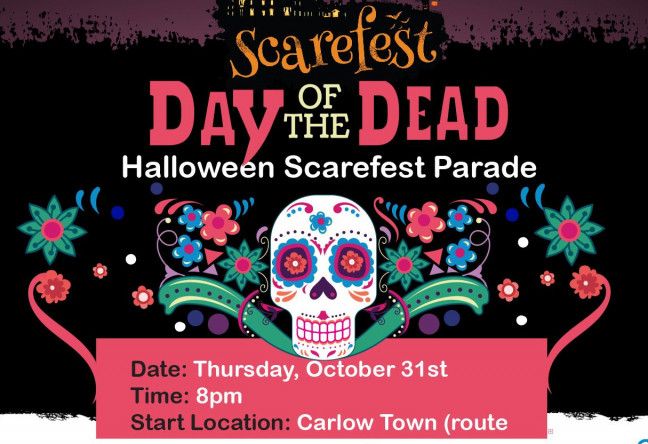 Carlow Town, Ireland
Oct 31, 2019 8:00:00 PM - Oct 31, 2019 10:00:00 PM
Suitable for:
Facilities:
Ireland's largest Halloween Festival just got bigger!
Scarefest Carlow has spend months looking for creative groups, dancing groups, drama groups, production companies, voluntary groups and all round entertainers to take part in the Festival Finale on Thursday the 31st October 2019.
This will be the largest Halloween Festival in the South East this year and they want as many local groups involved as possible.
The theme is Day of the Dead.
The parade is scheduled to start from Carlow town centre at 8pm on 31st October, 2019.