Breakfast with Santa | Arnotts
0 followers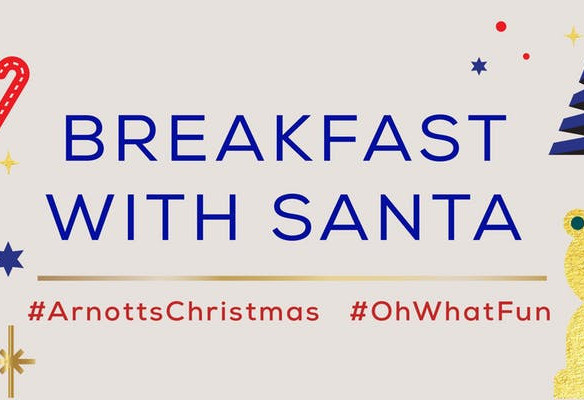 Arnotts, Henry Street, Northside, Dublin 1, Ireland
Dec 1, 2019 8:00:00 AM - Dec 1, 2019 9:30:00 AM
Adult
- EUR 25.00
Child
- EUR 15.00
Suitable for:
Facilities:
Join us this Christmas for a family fun breakfast with Santa Claus!
Kids can enjoy pancakes or a mini fry and fresh orange juice or a seasonal smoothie, while adults can choose from smoked salmon and eggs on toast, or our signature potato rosti breakfast, with tea or coffee.
Once breakfast has finished Santa will invite all children to meet him. Children will be given a very special gift.
Breakfast with Santa begins at 8am and finishes at 9.30am.
Tickets cost €25 for Adults and €15 for Children.
This event has limited numbers. To avoid disappointment, early booking is essential.
The event will take place on Second Level in Arnotts.
Ticket does not include visit to Grotto.