Howth Roots & Blues Festival
1 follower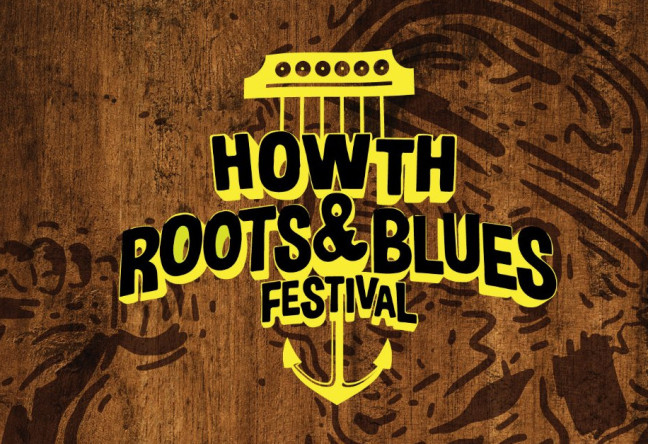 Howth Railway Station, Howth, Dublin, Ireland
Aug 11, 2023 7:00:00 PM - Aug 13, 2023 12:00:00 AM
Suitable for:
Facilities:
Previously known as Howth Jazz and Blues Festival the now renamed Howth Roots & Blues Festival returns on August 11th - 13th, 2023.
Howth Roots and Blues Festival is a mostly free music festival in the fishing village of Howth on the outskirts of Dublin.
The festival showcases the best in Irish roots and blues artists with some international artists and caters for fans of Blues, Country, Bluegrass, Americanna, Reggae and this year we have a Cuban band.
Wander around from gig to gig like you're at Electric Picnic, but without needing a ticket.
We have 35 free gigs across 6 venues around the village and hill of Howth in a packed schedule plus 2 ticketed Headline Shows.
Headlining the festival is Dom Martin and Band, blues instrumentalist of the year for the past two years at the UK Blues Awards.
Also headlining is singer-songwriter Jack O'Rourke who will be performing a candlelit concert at St. Mary's Church at the gates of Howth Castle.
Full Lineup: Dom Martin and Band, Jack O'Rourke, Mary Stokes Band, Rob Strong, Grainne Duffy Band, Dublin Blues Cartel ft Mick Pyro, Square Pegs, Clara Rose, Parchman Farm, Susan Tomelty, Seafoam Green, Delta Dogs, Mike Brookfield, The Rebel Souls, Point Break, The Remedy Club, Havanna Roots, Dubh Lee, The Flying Monkeys, Colm Skwirbat Band, See See Riders (from Germany), Pete Cummins, The Mafia Cats, Paddy Smith Band, Mick Daley, Neon River, Dermot Byrne, Barefoot Magicians, Paul Sherry, Carlos Herrero, Rosco Flanagan, Mr. Castle, Frank Francone, The Blue Light Smugglers, The Outsiders, The Legends of Country music, The Festival Rootenanny with Paul Byrne and friends.
The venues include The Summit Inn, McNeills, The Bloody Stream, The Harbour Bar, Findlaters, O'Connells, St. Marys Church and Ireland's Eye Ferries.
Some of the venues have created outdoor spaces for summer gigs. The Summit Inn will have the Tramline Stage, an outdoor performance space on top of Howth Hill. O'Connells will have the East Pier Stage, an outdoor performance space facing The East Pier. The Bloody Stream has the well known Phil Lynott Stage in their tented beer garden. The Harbour Bar has the Garden Stage, an intimate outdoor performance space in their covered beer garden. In addition we have the Musical Voyage, boat trips with live music in association with Ireland's Eye Ferries (tickets required).