The Piece with the Drums
0 followers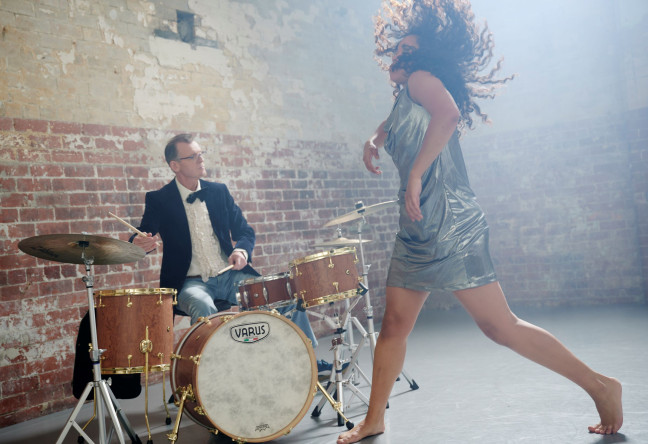 39 Essex St E, Temple Bar, Dublin, D02 RD45, Ireland
Jan 17, 2023 7:30:00 PM - Jan 17, 2023 8:30:00 PM
Repeat: Daily untill Jan 28, 2023
Suitable for:
Facilities:
THE PIECE WITH THE DRUMS
BY DAVID BOLGER
WORLD PREMIERE | 17-28 JANUARY 2023

We vibe, we vibrate, hearts pumping, rhythm jumping,
Drumming up the earth's vibrations,
Infusing our heartbeat, our breath…
Pulsating with theatrical magic, CoisCéim Dance Theatre is back at Project Arts Centre with THE PIECE WITH THE DRUMS – a driving dance narrative between dancer and percussion. Directed and choreographed by David Bolger, with music, beats and everything in between by pioneering Jazz percussionist Conor Guilfoyle, this major new work is a colourful exploration of relationships, spirituality, and our connection to rhythm, life and the cosmos.
With humour and swift sharp dancing from a cast of exceptional artists Diarmuid Armstrong, Justine Cooper, Ghaliah Conroy, Ivonne Kalter, Jonathan Mitchell and Alex O'Neill, it features set & costume design by Katie Davenport and is bathed in brilliant light by Eamon Fox.
PREVIEWS | 17 & 18 January 2023 | 7.30pm
PERFORMANCES | 19-28 January 2023 | 7.30pm
MATINEE | Saturday 21 January | 2.30pm
TICKETS | Pay What You Can - Recommended price €23

CREDITS
Cast | Diarmuid Armstrong, Justine Cooper, Ghaliah Conroy, Conor Guilfoyle, Ivonne Kalter, Jonathan Mitchell, Alex O'Neill
Director/Choreographer | David Bolger
Music | Conor Guilfoyle
Set and Costume | Katie Davenport
Lighting | Eamon Fox
Production Manager | Seán Dennehy
Stage Manager | Stephanie Ryan
Assistant Stage Manager | Laura Murphy