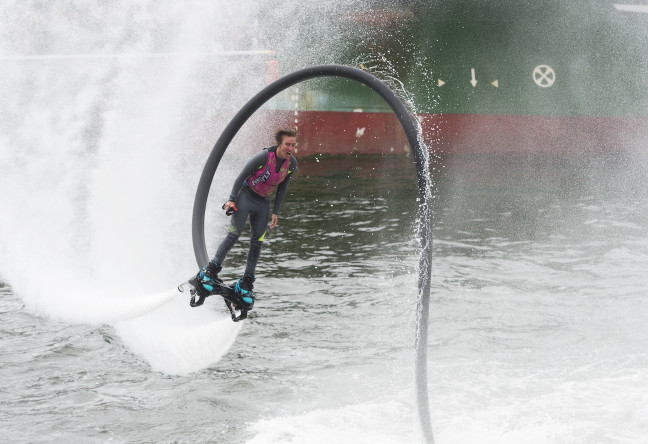 Apartment 30, Dun Aengus, Dock St, The Docks, Galway, Ireland
Jun 29, 2018 3:00:00 PM - Jul 1, 2018 8:00:00 PM
Suitable for:
Facilities:
SeaFest, Ireland's largest and most spectacular maritime festival, will take place in Galway from 29th June to 1st July 2018, offering a weekend of seafaring fun for those of all ages.
SeaFest has quickly become one of the most popular summer festivals in Ireland, and aims to create awareness of Ireland's maritime heritage and celebrates the amazing ways that our seas and oceans enrich our lives.
The festival will cover all things marine – from seafood cookery to science, exploring the ships that transport us to discovering the creatures of the deep.
Galway Harbour will be awash with non-stop activities and entertainment, as crowds enjoy thrilling performances and breath-taking aerial acrobatics from PowerFly's World Champion Flyboarders. Festival-goers will also be able to take to the water and enjoy free kayaking and sailing sessions.
A highlight of this year's festival will be talks from award-winning wildlife cameraman, Doug Allan. He is most famous for his work alongside Sir David Attenborough on ground-breaking documentaries such as BBC's Blue Planet and Frozen Planet.
For seafood lovers, some of Ireland's best known chefs and fishmongers will prepare culinary delights using sustainably-sourced produce. Visitors will be able to view up-close a variety of live fish and shellfish species from Irish waters, and learn everything there is to know about seafood with dynamic exhibits and virtual reality displays.
Tours of the Commissioners of Irish Lights vessel the Granuaile, the Marine Institute's research vessel RV Celtic Explorer, and an Irish naval vessel will also take place over the weekend. There will be a huge equipment and vehicle display from The Defence Forces.
Interactive exhibits and displays, demonstrations, inspiring talks and plenty of workshops and activities for kids are all part of the festival programme.
All events and activities taking place over the weekend are free.