Kildare Town Medieval Festival
0 followers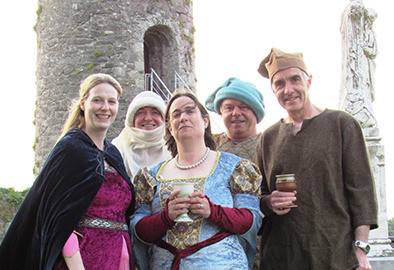 Market Square, Kildare, Ireland
Aug 12, 2018 1:30:00 PM - Aug 12, 2018 1:00:00 PM
Suitable for:
Facilities:
The Kildare Town Medieval Festival is back for the fourth time on August 12th and this year will host lots of visitors favourites along with plenty of new things to see and do for everyone.
Events at the festival will include a medieval craft village, archery, falconry, fire juggling and music set in St. Brigid's Cathedral by "Ancient Music Ireland", to name just a few activities.
Kildare Town Medieval Festival will bring to life the heritage of a town with more that 1500 years of history in a fun and lighthearted manner, ensuring there's lots to do and see for all groups and ages. This year the Kildare Town Medieval Festival will be the only event of its kind within the county.