Spook Event at Castleview Open Farm
0 followers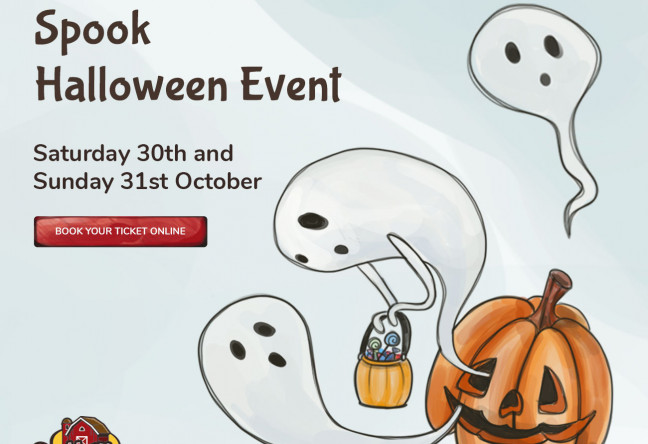 L1756, Barrackquarter, Co. Laois, Ireland
Oct 30, 2021 11:00:00 AM - Oct 31, 2021 6:00:00 PM
Adult
- EUR 8.00
Child
- EUR 8.00
Suitable for:
Facilities:
Spook Event
Saturday 30th and Sunday 31st 11am to 6pm
All manner of scary creatures have taken over our farm this Halloween!!
The witch has made a Den out of one of our log cabins and is brewing up a storm of potions!! She needs help to finish her creations in time for Halloween night so you are welcome to lend a hand!! Be careful she doesn't turn her wand on you!!
We have also given up our playground to a scary looking clown. Not to worry though, if you talk nice to him he will have plenty of treats to go around!!
In the midst of all this horror Cinderella has decided to re-visit us to spread joy, sweets and a little face paint.
There will be no pumpkin carving on these days. Instead we invite you to dress up in your favourite Halloween outfit. We will be giving a Castleview Open Farm Hamper as a prize for best Adult costume and best child costume on each day!!
If you're not in you can't win !!
Adults 8e kids 8e under 2s and carers free. 10 euro non-refundable booking deposit required