Talking Walls Festival | Achill Island
0 followers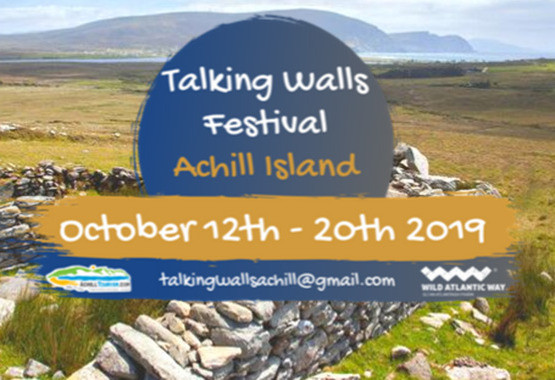 Achill Island, Co. Mayo, Ireland
Oct 12, 2019 12:00:00 AM - Oct 20, 2019 12:00:00 AM
Suitable for:
Facilities:
Talking Walls is a new festival hosted on Achill Island that is going to invigorate your senses and stir your curiosities. Visitors will explores culture through the buildings, the art, and the literature of Achill.
The festival will include guided walks around the island that will explore Achill's history, taking in both the old and and the modern.
There will also be new dramas staged, art and photography exhibitions, poetry and prose readings, architectural and archaeological explorations.
Whether you're a veteran traveller to the island, or an Achill novice, the Talking Walls Festival is an amazing way to explore some of the best the west has to offer.