Town Hall Theatre, Westport
0 followers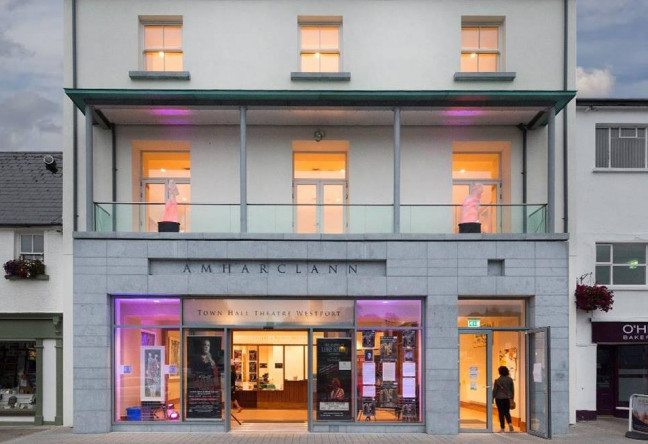 Octagon, Cahernamart, Westport, Co. Mayo, Ireland
Suitable for:
Facilities:
The refurbishment of Westport Town Hall has delivered:
A 225 seat multi-use Cultural Space for the Performing Arts
Workshop/Activities/Meeting Rooms
Exhibition space for the Visual Arts
Westport Town Hall Theatre has adopted a multi-layered approach to its programming. This fully integrated strategy will include:
A year-round core schedule of arts events for the local community and visitors to the town of Westport
Seasonal and off-season programmes of additional events, including a series of unique animated and educational experiences
Westport Town Hall Theatre presents and promotes a year-round programme of theatre and arts events catering for all ages. The refurbished, modern and well-equipped multi-purpose centre can cater for amateur and professional drama, musicals, dance, film, children's events and concerts (traditional, classical and popular).
All events at the centre serve to nurture the educational and cultural needs of all patrons engaging with the venue. Westport Town Hall Ltd., the company running the premises has charitable status and all monies earned from staging of performing arts events will be reinvested in the programming costs of the facility year to year.
Westport Town Hall Ltd is a company limited by guarantee, overseen by a voluntary and broad-based Board of Directors. This representative group of voluntary community and business leaders is supported by Westport Town Council, Mayo County Council and LEADER and is spear headed by local businessman Noel Kavanagh.
The Board members' areas of expertise cover a broad range of disciplines including Business, Arts and Law. All members are well known and respected locally and several have extensive previous experience in the delivery of significant community-driven projects, including Westport Leisure Park.