Dermot & Dave Live Show
0 followers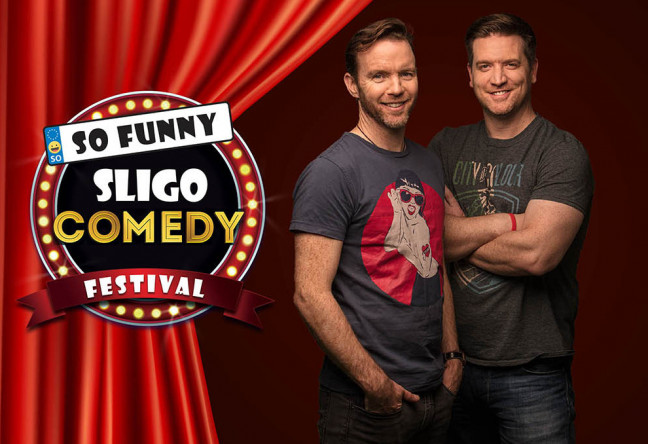 Radisson Blu Hotel , Sligo, Rosses Point, Co. Sligo, F91 HP40, Ireland
Oct 5, 2019 8:00:00 PM - Oct 5, 2019 11:00:00 PM
Suitable for:
Facilities:
Sligo has a brand new festival!
The 'So Funny Sligo Comedy Festival' is coming your way from October 2nd to 5th and has an array of shows to cater for all ages.
The Brainchild of Brendan Tierney, who has been involved in numerous Sligo events and festivals, the festival is expected to attract large crowds from around the country.
The festival has a mix of local and national household names over four nights.
Today FM's comedy duo Dermot & Dave bring down the curtain on the festival on Saturday night in the Radisson Hotel.
As well as the headline shows, watch out for some Pop Up Comedy Gigs about town on the Thursday and Friday evenings.