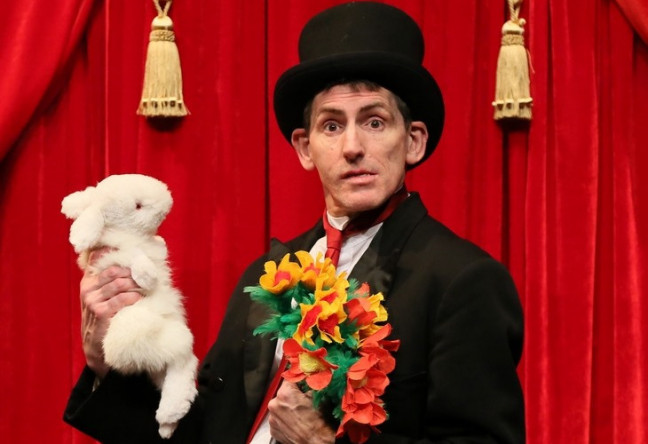 Town Hall, Banba Square, Nenagh North, Nenagh, Co. Tipperary, Ireland
Jan 28, 2018 3:00:00 PM - Jan 28, 2018 4:30:00 PM
Adult
- EUR 8.00
Child
- EUR 8.00
Family
- EUR 26.00
Suitable for:
Facilities:
One Man Shoe, is a delightful show for children and families, performed by Jango Starr. When the headline act fails to show up, Jango, a bumbling theatre caretaker, is suddenly thrust into the limelight and embarks on a hilarious journey of highly crafted and heart-felt silent comedy, as he magically finds his way to realise his dream of transforming into a star!
Directed by Gerry Mulgrew, designed by Becky Minto with original music by Philip Pinsky.
Jango Starr's unique style of silent physical theatre includes contemporary circus clowning, slap-stick comedy, puppetry, juggling and absurd magic, bringing laughter and joy to all ages!