The Dark Tower
0 followers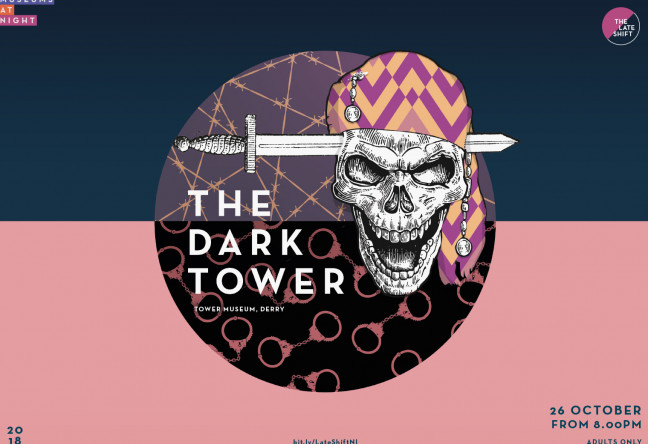 Union Hall Pl, Londonderry BT48 6LU, UK
Oct 26, 2018 9:00:00 PM - Oct 27, 2018 12:00:00 AM
Suitable for:
Facilities:
Ascend the Dark Tower for an adults-only night of music, drink, and scares.
Enter the Tower Museum and experience the darker side of Derry's past, alongside cutting-edge music in this unique space. Prepare to be scared witless...then, grab a drink at our bar, and explore the different Tower levelsfeaturing unique performances.
Start your journey on the ground floor with Ghost Tours through the Ghost Story of Derry Exhibition. Calm yourself afterwards at the Glass Stage, featuring local trailblazers BAIRIE, Aul Boy & Waldorf and Cannon.
As you make your way up the Tower, prepare to meet some disconcerting guides who will light your way in the darkness as you arrive at our Sunken Ship Stage where Ryan Vail headlines with an atmospheric set surrounded by once-lost artefacts from the deep sea.
Make it to the outdoor rooftop and you'll be rewarded by views of the city nightscape with another bar, backdropped by a Soundtrack Horror Vinyl Party with DJ Dano.
Strictly over-18s.