West Cork Hotel
2 followers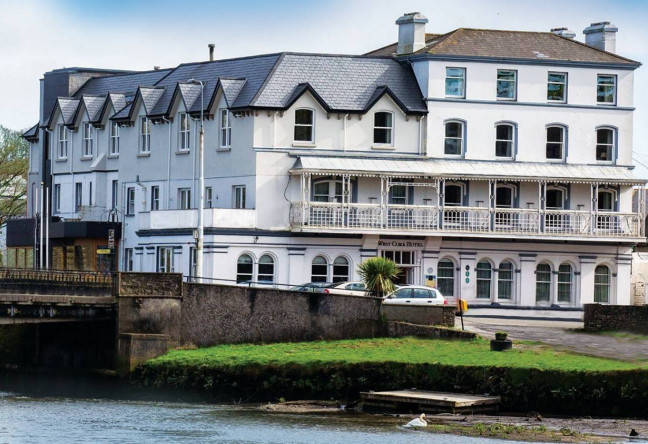 Ilen St, Skibbereen, Co. Cork, Ireland
Suitable for:
Facilities:
Luxury West Cork Accommodation
West Cork Accommodation with a difference...
Daydream, contemplate, have fun, fall in love and soak up the experience.... it will be a pleasure at the premier hotel in West Cork. Riverside views, lots of space but above all peace and quiet is the order of the day in each of the 50 guest rooms at the West Cork Hotel (50 guest rooms include classic & superior rooms). Leave your stresses behind and enjoy a night of peace in our blissful setting.
All our rooms are well appointed, some of them taking full advantage of the stunning views over the beautifulRiver Ilen.
Our contemporary West Cork accommodation offers a wide range of accommodation types to suit all requirements from our Double, Twin and Triple Rooms to our Larger Family Rooms. An exclusive ambience, class, refined good taste and harmonious wellbeing are the elegant standards with which the hotel provides relaxation and a perfect balance of body and mind for a wonderful stay in our Skibbereen accommodation.
Our crisp white sheets and snugly duvets allow you to fall asleep effortlessly in our "super cosy" beds.
Weddings
West Cork Wedding Venues
"Everybody's Talking about a West Cork Wedding!"
When searching for wedding venues West Cork is the perfect choice. With stunning scenery in the surrounding areas and some of the best wedding suppliers available look no further than the West Cork Hotel when choosing West Cork wedding venues. As the leading hotel in West Cork, the West Cork Hotel is an institution in Skibbereen for being one of the most traditional wedding hotels West Cork has to offer. The hotel is a hub for family gatherings of all types and all sizes. There are not many West Cork family's that haven't had a relative (or a close friend) get married in one of the most idyllic small wedding venues in County Cork. The reason is the tradition of personal attention and the family feel that the West Cork Hotel offers. This is over 100 years in the making.