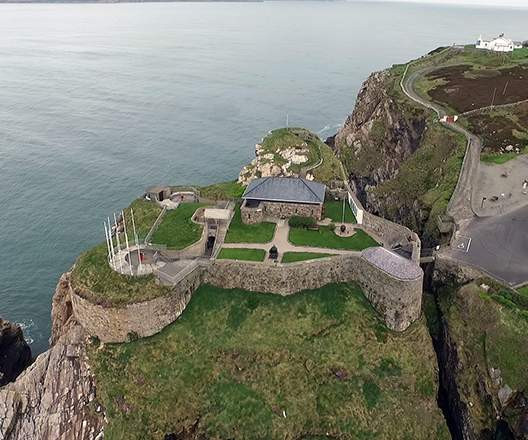 Dunree, Linsfort, Co. Donegal, Ireland
Monday - Saturday: 10.30 am - 6.00 pm; Sunday 1.00 pm - 6.00 pm
Adult
- EUR 7.00
Child
- EUR 5.00
Suitable for:
Facilities:
A military museum, exhibition spaces, wildlife discovery room, a network of walking paths and a waterfront coffee shop.
Fort Dunree Military Museum was first opened to the public in 1986 and attracts visitors and scholars from all over the world.
Using the latest DVD and interactive technology the unique history and present role of Fort Dunree is fully explained and recreated in vibrant and colourful displays.
A visit to Fort Dunree will include a video film presentation in the audio-visual theatre, access to museum displays which fully demonstrate life at Fort Dunree, showing its vital role in coastal defence, neutrality protection and a range of coastal artillery.
The underground bunkers also house a collection of artefacts that give meaning and insight into the day to day operation of the Fort.