Áras an Uachtaráin
7 followers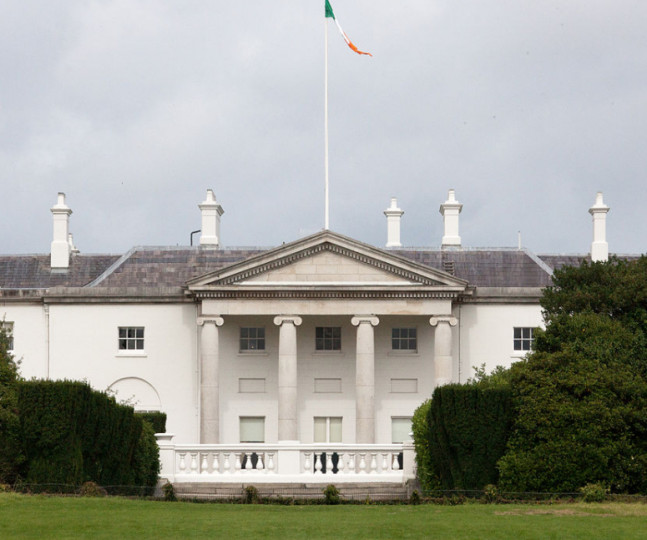 Áras an Uachtaráin, Phoenix Park, Dublin 8, Ireland
Open Saturdays Only. Summer: 10.15 - 16:00. Winter: 10.30 - 15:30.
Suitable for:
Facilities:
Now the Residence of the President of Ireland, Áras an Uachtaráin, started as a modest brick house for the Phoenix Park Chief Ranger in 1751.
It was subsequently acquired as an "occasional residence" for the Lords Lieutenants and gradually evolved to a large mansion. After Ireland gained independence, it was occupied by three Governors General between 1922 and 1937, prior to the first president Dr. Douglas Hyde taking up residence there.
19th-century architects Francis Johnston, Jacob Owen and Decimus Burton, and more recently, Raymond McGrath, as well as stuccodores Michael Stapleton and Bartholomew Cramillion contributed to its gradual expansion, gardens and interiors.
Guided Tours
28 visitors maximum.
Duration: 30 minutes.
Guided Tours Meeting Point
Phoenix Park Visitor Centre,
Phoenix Park,
Dublin
There will be no tours of Aras an Uachtarain on 24th December, 2016, 31st December, 2016 and 7th January, 2017
Free admission tickets are issued at the Phoenix Park Visitor Centre only on the day, on a first-come, first-served basis. Group visits and/or advance bookings are not permitted.
Restaurant / Tearooms: Restaurant in the grounds of the Phoenix Park Visitor Centre