Blackrock Park
2 followers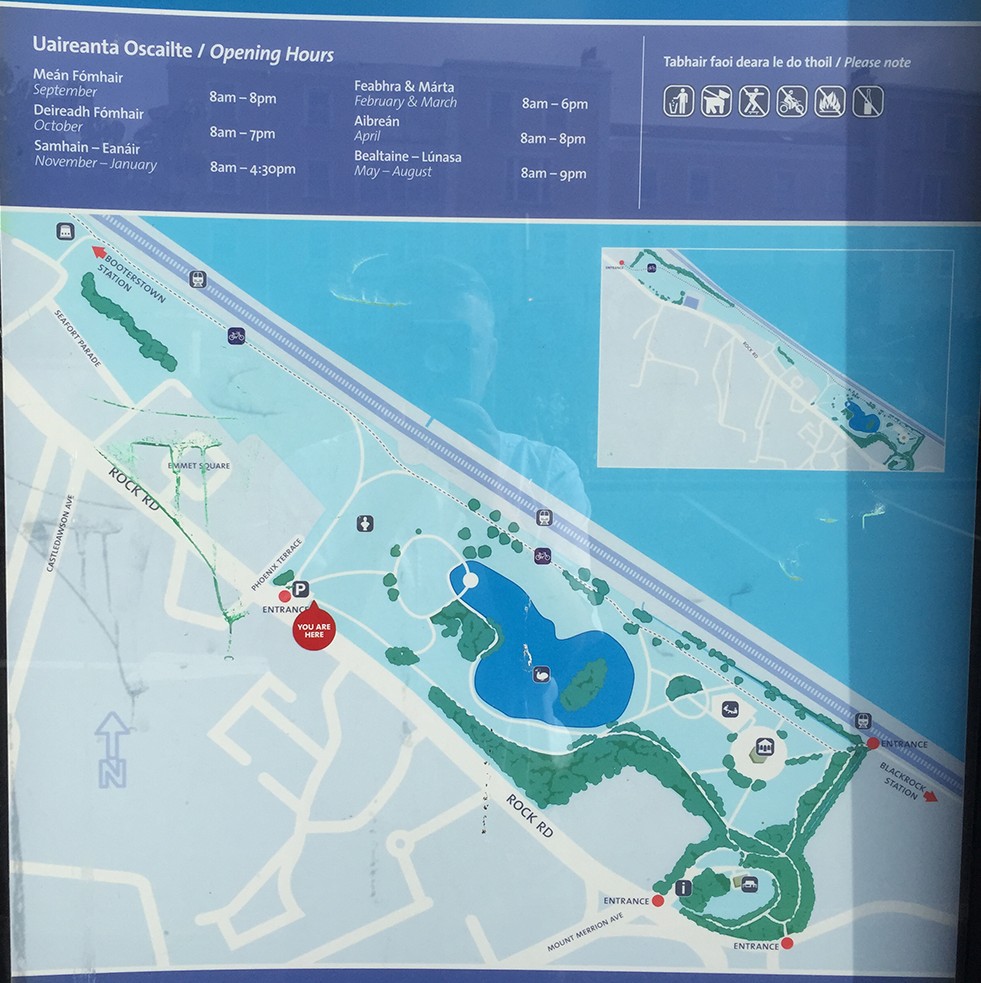 Rock Road Dublin Dun Laoghaire-Rathdown Dublin Ireland
Summer: 8:00-21:00 Winter: 8:00-16:30
Suitable for:
Facilities:
Blackrock Park is a great place to spend a few hours on a nice day. There is a small pay & display car park so arrive early or walk.
The park is a large with great views over the sea towards Howth.
The kids can watch the boats and trains while playing in the playground situated at the far side near Blackrock Dart station.
The playground is OK - probably a bit small for the size of the park but enough variety to keep all kids amused. The park with some gym equipment can entertain older kids too.
There is also a large pond in the middle with swans and ducks.