Dublin Mountains
2 followers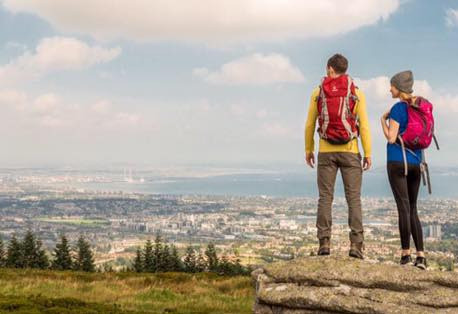 Dublin Mountains, Co. Dublin, Ireland
Suitable for:
Facilities:
The Dublin Mountains is an exciting recreational facility for the young and old.
Whether you are interested in a walk with the family, a cross county hike or a spin on a mountain bike, the trails and forests of the Dublin Mountains has something for everyone. Let's get out and enjoy it.
The Dublin Mountains Partnership are developing an integrated plan for the area, linking existing and potential outdoor recreation components – in particular forests and other public or state owned lands, with the ultimate aim of improving the recreational experience for users of the Dublin Mountains.
The main recreational sites are Hell Fire Club, Massey's Estate, Cruagh Wood, Tibradden Wood (Pine Forest), Kilmashogue, Ticknock, Carrickgollogan and Barnaslingan; each offering a range of activities including Family Activities, Orienteering, Walking, Hiking, Running, Mountain Biking, Wildlife, High Ropes courses, Wheelchair Orienteering and more.