Pearse Museum
3 followers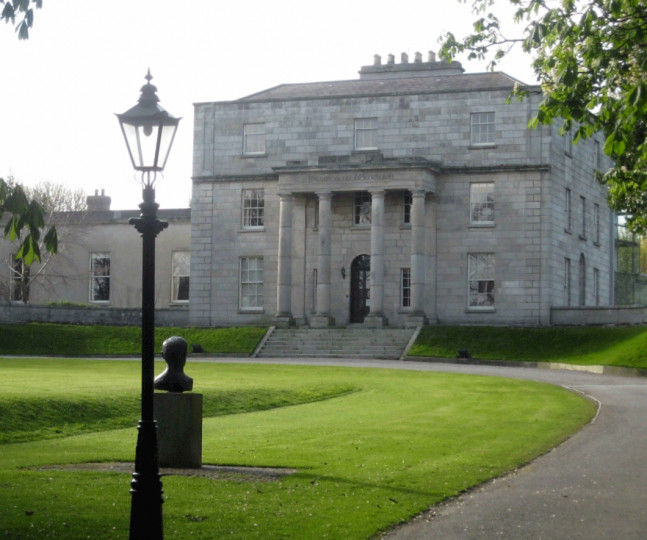 Saint Enda's Park, Grange Rd, Haroldsgrange, Dublin 16, Ireland
Nov-Jan: Daily | 9.30am-4pm. Feb: Daily | 9.30am-5pm. Mar-Oct Daily | 9.30am-5.30pm. Open Sundays and Bank Holidays at 10am
Suitable for:
Facilities:
Pearse Museum and St Enda's Park was where Patrick Pearse lived and ran his innovative Irish-speaking school, Scoil Éanna, between 1910-16.
'The Hermitage' was originally built by Edward Hudson, State Dentist, who signed a lease on the lands in 1786. Over a century later, Patrick Pearse discovered the house while on a historical pilgrimage of sites associated with Robert Emmet.
Set in nearly fifty acres of beautiful parkland, the museum tells the story of Patrick Pearse and his brother William, both of whom were executed for their part in the 1916 Rising.
Pearse Museum and St Enda's Park are operated and managed by the Office of Public Works.
The current museum exhibition seeks to recapture a sense of the spirit of the house during Pearse's time. His study and the family sitting room allow very personal glimpses of the lives of the former occupants.
Side by side with these rooms are the more public spaces in which Pearse's pupils lived and worked. Visitors can now see the school dormitory, study hall and chapel. The aesthetic surroundings of the school were important for Pearse. The school art gallery has been recreated in its original location and features pieces by Beatrice Elvery, Patrick Tuohy, W.B. Yeats and Count Casimir Markievicz.
There is also a "museum-within-a-museum" as the original school museum has also been reconstructed. The pupils themselves ran the museum and elected a curator every year from among the student body.
One of the original museum cases has survived and it now contains many of the original displays. In addition, using contemporary accounts of what the museum once held it was possible to commission reproductions of objects which would have been there in Pearse's time.
Tours
Tours are available on request. There is a maximum of forty people per tour.
Tours last around half an hour. There is access for disabled visitors everywhere except the Halla Mór.
Visit
The average length of a visit to the park and museum is one to two hours.
Admission
There is no charge for entry to the park or museum.