Hurdy Gurdy Museum of Vintage Radio
4 followers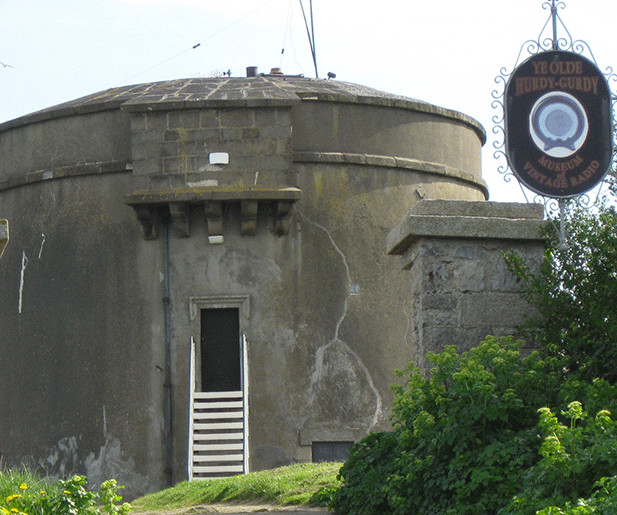 6 Balscadden Rd, Howth, Dublin, Ireland
Open May-October 11.00 am to 4.00 pm daily Open Nov-April 11.00 am to 4.00 pm on Saturdays and Sundays only
Adult
- EUR 5.00
Child
- EUR 3.00
Suitable for:
Facilities:
The Hurdy Gurdy Museum of Vintage Radio houses an extensive collection of exhibits chronicling the history of telecommunications from the 1840s onwards.
There are examples of early Morse equipment, gramophones, crystal sets, valve radios and other pieces of equipment. Pat Herbert is the curator.
Located in the Howth Martello Tower, the site has historic links with Marconi and Lee deForest, two of the fathers of wireless, who conducted early experiments from the tower in the 1900's. One of the first ship-to-shore messages was received in this building.
The Martello tower is located on Tower Hill, overlooking Howth Harbour. Access is opposite the Abbey Tavern pub on Abbey Street.
The Martello tower was built in 1805, one of many built on the coast to guard against a possible invasion by Napoleon.
The first telegraph line under the Irish Sea was terminated in the tower in 1852, and subsequently other telegraph cables were laid, and in 1913 the first telephone cable to the south of Ireland.
Lee De Forest, the American experimenter, had an experimental station here in 1903, and the Marconi Company had one in 1905.
The tower now belongs to Fingal County Council and is a protected structure. The collection is the private collection of Pat Herbert, the Curator. The Museum is non-profit making, any proceeds left, after expenses paid, go to charity.
Open May-October 11.00 am to 4.00 pm daily
Open Nov-April 11.00 am to 4.00 pm on Saturdays and Sundays only