The Pampered Princess
6 followers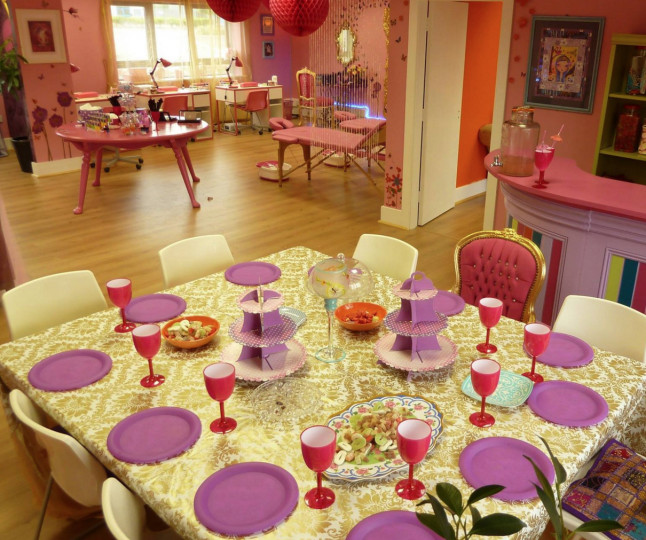 Unit 30, Dunboyne Business Park, Unit 41, Dunboyne, Co. Meath, Ireland
Suitable for:
Facilities:
If you are wondering what to do for your little girl's next birthday, we offer the perfect solution – bring her and her friends to our brand new pamper salon, The Pampered Princess in Dunboyne – created exclusively for little girls!
The Pampered Princess is a magical place – pink, luxurious and sparkly! – the stuff of little girls' dreams!
We believe at The Pampered Princess that a birthday is a very special occasion and should be as memorable as possible.
All little girls are princesses and we treat our little princess guests like royalty from the moment they arrive at our salon. The birthday girl and her guests will be pampered like never before with our kiddie appropriate treatments which include hair styling, kiddie facials, nails, foot spas. We have thought of every detail to make a party truly special. All parties last two hours, and begin with a glass of pink lemonade for all guests as the birthday princess sits in the Princess chair at the head of the party table. We keep the girls busy throughout the party (so busy we usually have to remind them to get the treatments done!) there's no sitting around with nothing to do. We have lots of gorgeous dresses to try on, tiaras, sparkly heels and handbags.
The treatments are all kiddie appropriate and fun, including hair, nails, foot-spas and all natural chocolate face-masks with cucumbers on their eyes!
There are four treatments to choose from:
The Little Lady Foot Spa & Pedicure
The Pampered Princess Chocolate Facial
The VIP Catwalk Hair Do
The Red Carpet Ready Manicure
Unlike other kiddie pamper parlours we believe in squeezing as much in to your two hours as possible. The birthday girl receives all four and her guests choose two (but we squeeze as many in as possible for everyone in the two hours!) Between treatments we have training heads for the girls to do hair and makeup, loom bands, Top Model books and a big craft table (we regularly alter different activities at the table including making pegdoll princesses, decorating crown and dress shaped cookies, designing crowns and more). We provide what could only be called a feast for the princesses at the party table – sweets, chocolate, crisps, fizzy drinks and cupcakes, we even have more pink lemonade on tap! The girls decorate crown and dress shaped shortcake cookies with coloured icings, sprinkles etc and can bring their creations home (but many get eaten along the way!).
When the party is coming to an end, our little princesses can choose sweets for their goody bags fromThe Pampered Princess Sweetie Bar – a real old-fashioned sweet counter! Our parties are a hit with our mini princess guests and the grown-ups that accompany them! Hassle free, stress-free, mess-free – simply turn up with the birthday cake and we'll do the rest!
Our prices are €220 for up to 10 princesses (including the birthday girl) and €16.00 per guest thereafter.
Midweek party slots are 4.30pm-6.30pm Monday to Friday, during school term.