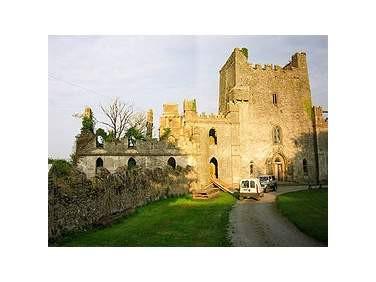 Leap Castle, The Leap, Co. Offaly, Ireland
Suitable for:
Facilities:
Irelands most haunted castle....
Leap Castle is said to be haunted by a number of spectres, the most terrifying being a small hunched creature whose apparition is accompanied by a rotting stench of a decomposing corpse and the smell of sulphur.
The O'Carrolls, princes of Ely, built it as their main stronghold in 1250 A.D. It was erected on a most commanding site facing the Great Pass through the Slieve Bloom Mountains to the province of Munster. It has a massive tower and walls nine feet thick. Gory murders are said to have taken place there - notably at a window high up in the tower.
Visits to Leap Castle are by appointment with the other who can be reached at the contact details below . Please note that as the castle walls are very thick, telephone reception is not always available so if you wish to try reach the proprietor, Sean Ryan, via email. Thank you and enjoy your visit!!