Curracloe Beach
6 followers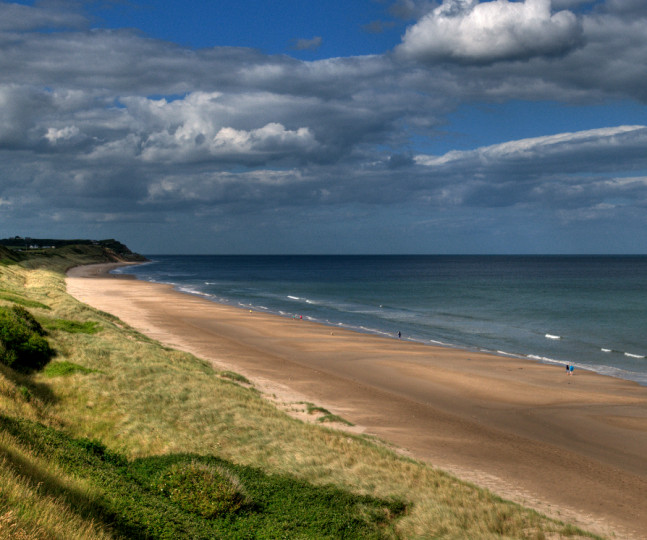 Curracloe, Co. Wexford, Ireland
Suitable for:
Facilities:
Curracloe Beach is a regular holder of the Blue Flag Beach status.
The dunes are currently the subject of an active conservation policy by Wexford County Council ensuring that this marvellous amenity and the plant and wildlife it contains will be preserved for future generations.
A nature trail runs through the dunes and continues for 5km to Raven Point, passing through the beautiful peninsula which constitutes Raven Nature Reserve.
Carpark
Approx 500 parking spaces with the majority at White Gap. 4 and 2 disabled spaces at White Gap and Ballineskar respectively.
Access to beach
Access by car parks to wooden sleeper walkways to White Gap/Ballinsker/Culletons Gap beaches. Culletons Gap has steps at the end of the Wooden walkway which are currently buried.
The boardwalk at Ballinesker is best for wheelchairs and nearly flat.
At Culletons gap it is very steep. White Gap is less steep but the boardwalk can be buried in sand at the entrance to the beach itself. Soft sand makes it challenging once you depart the boardwalk.
Sand Type
Sand type is soft and wind blown and often covers the wooden walkways.
Toilet Facilities
Male, Female and disabled toilet available at White Gap, Male and Female only at Ballinesker. Opened Bank holiday weekends Oct.- May. All 7 days/week May - Oct.Opening hours 8am - 9pm. Universal key is required to gain access to the accessible toilets.
Lifeguards
Life guards on site at White Gap during summer months
Beach Wheelchair Pilot in Curracloe (White Gap) and Rosslare
The Access Office and Environment Section in conjunction with the Surf Shack Curracloe and Rosslare Community and Sports Centre have launched the first ever Beach Wheelchairs for the South East.
The beach wheelchair will provide a life-line for many wheelchair users to gain access to Curracloe and Rosslare beaches this summer. This is a pilot initiative which we hope to roll out to other Blue Flag beaches next year. Your support and promotion for the programme is paramount to its success.
Booking
Beach Wheelchairs are free of charge, pre booking is recommended.
Curracloe (White Gap) : Bookings for the beach wheelchair can be made with Alice @ 087 7519194 or Kevin @ 086 6010544