Irish National Heritage Park
5 followers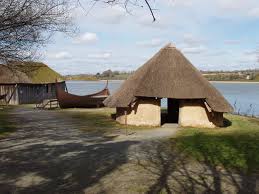 L3007 Wexford Wexford Ireland
9-5:30
Adult
- EUR 9.50
Child
- EUR 8.00
Family
- EUR 23.00
Suitable for:
Facilities:
This is a fantastic park, which is great for bringing the kids to – and educating them a bit while you are there! The park is huge, with lots to do and see; you can pay for a guided tour; or go on one of the trails; there are also 2 playgrounds there also, one aimed at tots and one with lots of climbing challenges for the older kids.
Stay overnight in a Ring Fort!
The Irish National Heritage Park is delighted to offer you a unique opportunity to experience life in Early Medieval Ireland.
Stay in a perfect replica of a 1,500 year old Irish ringfort, living as our ancestors did for a night or two.
We see it as particularly suited to families looking for something completely different, whether these are domestic visitors or overseas visitors, perhaps travelling by ferry, who could top off their holiday in Ireland with something unavailable anywhere else, and only 30 mins from Rosslare ferryport.
The ringfort is a unique Fáilte Ireland quality-assured accommodation experience. The ring fort is modelled on that of a middle-ranking member of the Gaelic nobility, in the newly Christianised Ireland of 1500 years ago. It is surrounded by a strong oak palisade with a tall watch-tower.
Our guests will stay in the big house in the ringfort, which has stone walls and a thatched roof, with a central hearth. It can sleep six to eight people comfortably.
There is just one room in these houses, with the sleeping accommodation on platforms along the sides (one of which is a 'double' bed cubicle curtained for privacy and warmth) and one raised loft area.
Cooking is over an open fire in the centre of the house.