Longleat Safari and Adventure Park
0 followers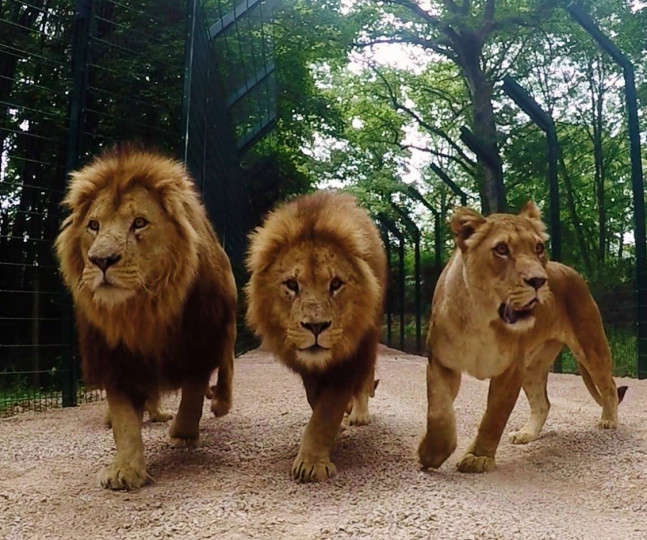 One of the UK's best loved attractions.
Safari Park, stately home & much more! Be sure to visit our newest attractions, Penguin Island & Stingray Bay.
Safari Drive Through
THEY'RE READY. ARE YOU?
Wind up your windows. Hide all the sandwiches. You're going on a safari tour that's wilder, furrier and growlier than you ever dared imagine.
Elephants, monkeys, giraffes, lions, deer, rhinos, cheetahs and more...
VIP TOURS
Make your Longleat Safari experience even more memorable with a VIP experience.
Whether you feed the tigers, take a safari tour with an expert guide, or capture some incredible up close photos, there's an adventure for everyone. As a treat for yourself, or a gift for a loved one a VIP Experience gives you your very own unforgettable, up close adventure
Other Attractions
Jungle Kingdom
Includes walk-through exhibits for meerkats and chipmunks along with themed enclosures for otters, binturong, coatis, porcupines, red-legged seriema, giant anteaters, Burmese pythons, boa constrictors and maras.
Monkey Temple
Marmosets and tamarins run freely around the visitors from mock temple ruins. . Red pandas and barn owls can also be found in this area.

Animal Adventure rabbit
Contains many exotic and familiar mammals, birds, reptiles and insects including goats, striped skunk, macaws, ferrets, guinea pigs, cockatoos, Corn snake, rabbits, Hermann's tortoises, Pancake tortoise, Spur-thighed tortoise, iguanas, Kune Kune pigs, armadillos, Siberian weasels, rock hyraxes, fennec fox, Chilean rose tarantula, Tegus, Leopard gecko, Chameleon, Crested gecko, prairie dogs, a butterfly hot-house, reptiles, four Donkeys and two Jacob sheep, three emus and two kookaburras called Darwin and Giggles.
Jungle Express Railway
Established in 1965 as "Longleat Railway" and expanded in 1975, the 15-inch gauge ridable miniature railway is among the busiest in the country. It has a length of one and a quarter miles through scenic woodland and along the edge of Half Mile Lake. At the far end of the line is a halt platform which is only used for Santa Specials, with a purpose built grotto and a reindeer enclosure.
Jungle Cruise
The Jungle Cruise involves taking a short trip around Half Mile Lake, which houses a large family of sea lions and a pair of hippos. You can buy a cup of fish pieces to throw to the sea lions who follow the boat and bark for food.
Penguin Island
A 225,000-litre naturally-themed display which is home to a colony of 30 captive-bred Humboldt penguins. Visitors can watch the penguins from above as well as below the water, through giant viewing windows.
Stingray Bay
A giant, open-topped display housing a selection of marine stingray species including thornback stingrays and undulate rays.
Bat Cave
Home to Egyptian fruit bats, cave fish, scorpions and more.
Also:
Longleat House
Gardens and grounds
Lord Bath's murals
Longleat Hedge Maze
Adventure Castle
King Arthur's Mirror Maze
The Life and Times of Henry, Lord Bath
Family Bygones
Longleat House scale model
Rockin' Rhino
Little Explorers Garden (New for 2016)
Carousel (New for 2016)
Admission Prices
Visitor Gate Price Online Price*
Adult (16-59yrs) £33.95 £28.85*
Child (3-15yrs) £24.95 £21.20*
Senior (60yrs+) £26.95 £22.90*
Under 3 (0-2yrs) £0.00 £0.00*