Cresswell Crags, Derbyshire
1 follower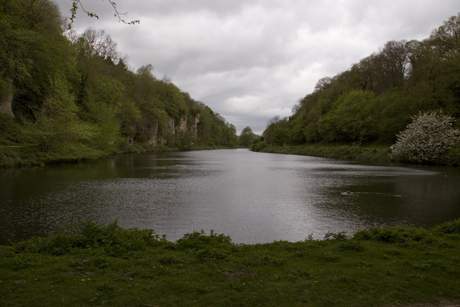 Elmton Cl, Creswell, Worksop, Derbyshire S80 4EJ, UK
March - September: 10.00am - 5.30pm October - February: 10.00am - 4.30pm February - October: Everyday November - January: Saturdays and Sundays Only
Adult
- GBP 7.50
Child
- GBP 5.50
Suitable for:
Facilities:
HOME OF THE ICE AGE HUNTER
Creswell Crags is a limestone gorge honeycombed with caves. Stone tools and remains of animals found in the caves by archaeologists provide evidence for a fascinating story of life during the last Ice Age between 50,000 and 10,000 years ago. Creswell Crags was formed at a time when the area was a large inland lake. People used to walk here in the Winter from what is now Northern France.
There is a large visitor centre with exhibits from across the ages, many of which have been found on the site. There are interesting multimedia displays and talks explaining the history of the area, as well as interactive activitiesThere are various tours which run at different times during the year, including a Cave Art tour. It is best to check with the website to see when these are running.
The caves are accessed by a short walk from the Visitor Centre and there are guided tours. There is some fascinating history and the Guides are quite entertaining. There is plenty of information in the Visitor Centre and you can also download a free School pack, which has lots of useful information and activities for children of all ages, even if you are not visiting with a school.
There are refreshements in the Visitor Centre. You can also take a picnic and eat it in the picnic area outside. It is quite easy to spend a full day here. Parking is £3 for the day and access to the Gorge itself is free, although there is a charge if you wish to visit any of the exhibits.
It is a really interesting day out and you can easily spend several hours here. It is suitable for all ages, although Creswell Crags state that some things are not suitable for under 5s.