National Museum of Ireland | Natural History
16 followers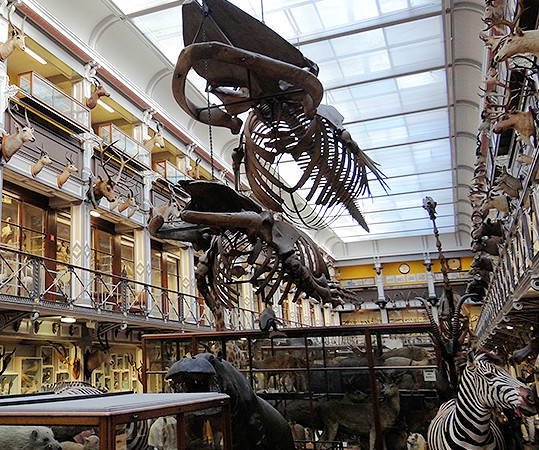 Merrion Street Upper, Dublin, Ireland
Tue-Sat: 10:00-17:00 | Sun-Mon: 13:00-17:00 | Closed Christmas Day & Good Friday
Suitable for:
Facilities:
Discover the natural world through lifelike zoological models, geological samples and engaging activity areas.
Also known as 'The Dead Zoo', the Museum's 10,000 exhibits provide a glimpse of the natural world that has delighted generations of visitors since the doors opened in 1857.
The building is a 'cabinet-style' museum designed to showcase a wide-ranging and comprehensive zoological collection and has changed little in over a century.
The Irish Room on the ground floor is dedicated to animals native to Ireland, featuring a variety of mammals, birds, fish, and insects.
The giant Irish deer skeletons found at the entrance of the Museum are some of the most famous and distinctive animals on display here. One of the skeletons has an antler span of 3.5 metres.
On the upper floor you will find an elephant, polar bear, lions, an array of monkeys, apes and lemurs which make up the Mammals of the World collection.
Other popular favourites include Spoticus the giraffe, and a 20 metre long whale skeleton suspended from the roof.
The Discovery Zone within the Museum gives adults and children a unique chance to get to grips with a Badger and a Pilot Whale skull.
This hands-on area has two mobile units with the themes: Life on Land and The Life Aquatic.
A Reading Room provides an opportunity for visitors to sit and read more about the many animals which are on display and other topics related to Natural History.
Research visitors are always welcome to the collections in storage.
Scientists, artists and historians are among the visitors actively encouraged to contact staff for access.