Puss in Boots: The original Tail
0 followers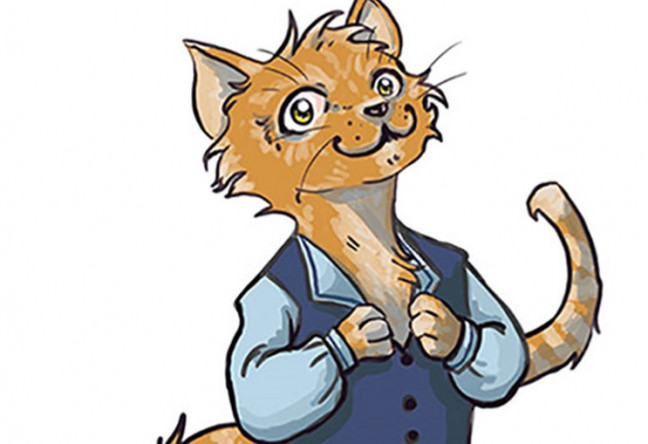 Balor Arts Centre, Main Street, Ballybofey, Donegal
Nov 25, 2017 4:00:00 PM - Dec 8, 2017 10:00:00 PM
Adult
- EUR 10.00
Child
- EUR 6.00
Family
- EUR 30.00
Suitable for:
Facilities:
When the Miller sadly dies he leaves his three sons each something very different.
Colin the youngest thinks he has been very hard done by when all he receives is the Miller's cat but little does he know that this is a very special feline that will become not only his best friend but his salvation!
Join Colin (Niall McGonagle) and Puss in their quest to save the beautiful kingdom of Botanica, it's Queen Marigold (Margaret O Neill) and the princesses Pansy, Petunia and Poppy and hapless Royal Advisor Baranaby (Dean Gillespie)
Forget everything you think you know about Puss In Boots and prepare to enjoy the real story of The Original Tail Of Puss In Boots!. Can our heroes thwart the threat of the evil giant, his debt collectors? Will Colin win the girl, free the kingdom and live happily ever after?
With gorgeous costumes, stunning sets, delightful dance and magnificent music The Butt Drama Circle Christmas Panto promises to once again be a Christmas delight for all the family.
Performance Times:
4pm matinee: Sat Nov 25th, Sun Nov 26th, Sat Dec 2nd, Sun Dec 3rd
8pm evening: Tues Nov 28th – Fri Dec 1st; Tues Dec 5th – Fri Dec 8th.