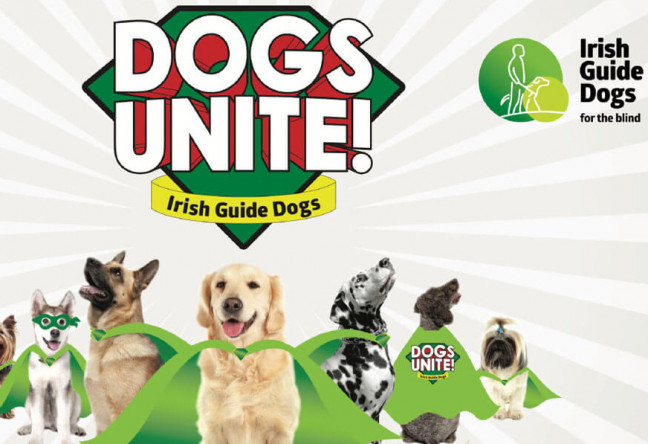 Papal Cross, Phoenix Park, Dublin, Ireland
Sep 23, 2018 12:30:00 PM - Sep 23, 2018 3:30:00 PM
Adult
- EUR 10.00
Family
- EUR 20.00
Suitable for:
Facilities:
YOUR PET, YOUR BEST FRIEND, YOUR HERO
Calling All Super Dogs! Join our dog walk and become a hero with Irish Guide Dogs for the Blind.
Dogs Unite is fun, it's easy and it's a great way for you and your dog to help change lives by supporting our four-legged heroes!
It's a 5km walk for dog lovers taking place in Phoenix Park on Sunday, September 23rd from 11.30am.
You can even bring your own dog along to the walk (although you don't need a dog to take part!)
All entrants receive a cape for their super hero dog and all tickets purchased go towards supporting our services changing the lives of people who are vision impaired and families of children with autism.
Registration starts from 11.30am at the Papal Cross car park. The walk begins at 12pm.
Individual registration is €10 (1 Adult & 1 Cape)
Family registration is €20 (2 Adults and unlimited little ones & 2 Capes)