Tracks in the Snow - The Henry Girls
0 followers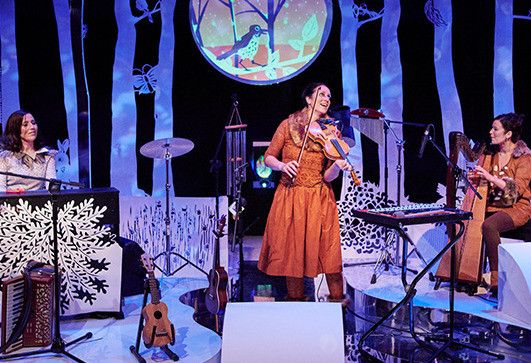 The Ark, Temple Bar, Dublin 2, Ireland
Dec 1, 2017 9:00:00 AM - Dec 30, 2017 4:00:00 PM
Suitable for:
Facilities:
Back by popular demand this Christmas, follow the heavenly harmonies of The Henry Girls into an enchanting world of winter!
From sparkling icicles to wolves in the forest, the joy of sledding at high speed or the wonder of the Aurora Borealis on a frosty night, discover the magic and mysteries of the festive season.
And just what did make those tracks in the snow? Find out as the band's playful humour and trademark folk and trad melodies celebrate some of the things we love to see and do when the world turns white.
Tracks in the Snow was commissioned and produced by The Ark as part of our work to create high-quality live music experiences crafted especially for young audiences. The show premiered at The Ark in Dec 2015.