Gospel Rising Music Festival
0 followers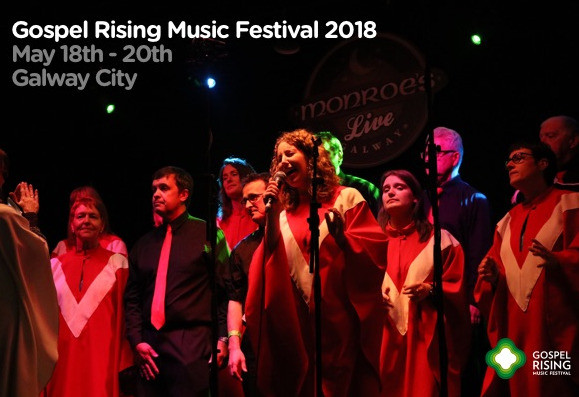 Galway, Ireland
May 18, 2018 1:00:00 AM - May 20, 2018 1:00:00 AM
Suitable for:
Facilities:
Established in 2010, Gospel Rising is a social, fun and energetic gospel music and choral festival, made up of workshops and gigs showcasing Ireland's many gospel choir music styles.
Much of the programme consists of peer-lead workshops and performances showcasing Ireland's many gospel choirs and gospel music styles.
There's no competition – instead, it's a weekend for getting together, sharing, learning and of course, plenty of singing! Whether you're in a gospel choir or just enjoy singing in the car, we think there's something in this festival for you!
Now in its ninth year, the 2018 Gospel Rising Music Festival is heading for the buzzing city of Galway for another weekend of fun and music!