Sneem International Storytelling & Folklore Festival
0 followers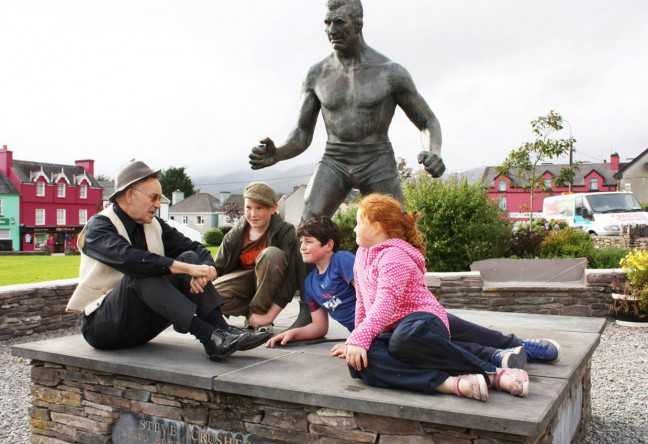 Sneem, Co. Kerry, Ireland
Nov 8, 2019 1:00:00 PM - Nov 10, 2019 1:00:00 PM
Suitable for:
Facilities:
Welcome to the eight Sneem International Storytelling & Folklore Festival.
This year's storytellers are Kate Corkery from Cork and London, Liz Weir from Northern Ireland, Batt Burns from Kerry and singer Jimmy Crowley from Cork, with guest tellers Paddy Regan (Cork), Eamon Crowley and Vincent Hyland (Kerry).
This year we have two plays on Saturday: the first is written and performed by Kate Corkery "The Sweetshop on the Shore".
Our feature play is developed through the Show in a Bag programme, supported by Fishamble, The Irish Theatre Institute and The Dublin Fringe Festival. "Brendan Galileo for Europe" is written and performed by Fionn Foley.
Patrons can look forward to children's performances, adult story swaps, pub trail, storytelling in the barn, and The South Kerry Rosen Choir will be back to entertain you in the Church. The Young Tellers will be enthralling you with their stories, John Sheehan from UCC makes a return visit, as does our popular lunchtime theatre from Sneem Dramsoc.
We think we have something for all ages, for visitors and locals alike. We hope you enjoy our Festival and our colourful village.