Rathwood Easter Train
1 follower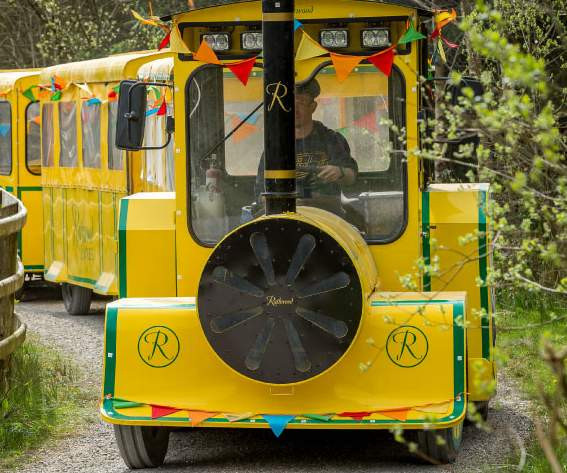 R725, Co. Wicklow, Ireland
Apr 13, 2019 10:00:00 AM - Apr 24, 2019 1:00:00 PM
Adult
- EUR 8.00
Child
- EUR 12.00
Suitable for:
Facilities:
Watch out... Freddy Fox is back and will be causing Havoc this Easter at Rathwood.
The Easter bunny doesn't know what to do... But Little Red Riding Hood is here to help. She knows EGGactly what Freddy the Fox is like and will be able to save Easter but only with your help...
Join the Easter Bunny for story time, you will get to hear about all the adventures the Easter bunny has been up to since last year.
Join Little Red Riding Hood on an adventure through the enchanted forest searching for Freddy Fox, with teh mission of saving Easter.
Next up, The biggest Easter egg hunt we have ever had watch out and collect the missing eggs for the Easter Bunny. That's not all once the Egg's are all collected there will be a reward for the boys and girls. It's time to open your imaginations and get crafty!!
Don't worry it is Easter and of course as long as everything goes to plan we will be back up to visit the Easter Bunny to collect a lovely Chocolate Easter Egg!!
What's included for each child?
A Funfilled train ride through Rathwood forest with surprises along the way.
Meet the Easter Bunny & Little Red Riding Hood
Enjoy an Egg-citing egg hunt in Rathwood's Maze of Ireland
Receive a Full Sized Easter egg
And last but not least a yummy hot chocolate in Rathwood's Merrytree Restuarant.