Celtic Escape Rooms
5 followers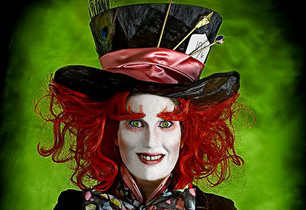 Sean Costello Street, Athlone, Ireland
Suitable for:
Facilities:
THIS VENUE IS CLOSED
Like a challenge? Like puzzles? Well, try Celtic Escape Rooms! You have one hour to to solve the mystery and escape - if you get stuck help is just a shout away.
Perfect for family gatherings, school trips, birthday parties, hen & stag do's, youth groups, corporate team building etc
There are 2 family-friendly rooms both suitable for all ages and for groups of 2 to 10 players. The emphasis is on having fun!
Mad As A Hatter
Follow Alice down the rabbit hole. Fall into a mysterious room with many locked doors and drawers of all sizes.
Find a small enough key. Immerse yourself in the world of ridiculous accusations, riddles and indirect answers!
Converse with crazy characters. All persons more than a mile high must leave the court!
Find the Queen of Heart's "Scents of Humour" before she yells: "Off with their Heads!"
You have one hour. But is that enough? How long is eternity?
Inspector's Office
The Inspector George Ryan is hot on the heels of a suspected diamond thief, Catriona Smith – otherwise known as "Cat".
Cat breaks into the Inspector's Office to check out what he knows about a certain diamond heist in Covent Gardens, London 9 years ago in which she was (allegedly) involved in.
However, she gets interrupted before she can grab his diary and destroy the incriminating evidence. Your task, as Cat's associate, is to solve the puzzles, crack the codes and grab the Inspector's diary and escape the room before he returns ….
Minimum age 8, maximum 10 people – set slightly harder than Mad As A Hatter, this is definitely intended to challenge adults and young people alike. There are no limits to the number of clues given so you're not going to be stuck for long. You follow the Inspector's thoughts and findings of the diamond thief and how he finds out about Cat's KGB connections……
Crack the codes and grab the Inspector's diary with all the incriminating evidence and get out before the Inspector returns!
For further info visit www.celticescaperooms.com or call 086 408 1107