Cruinniu na Nog Art Workshop with Nadia Corridan
0 followers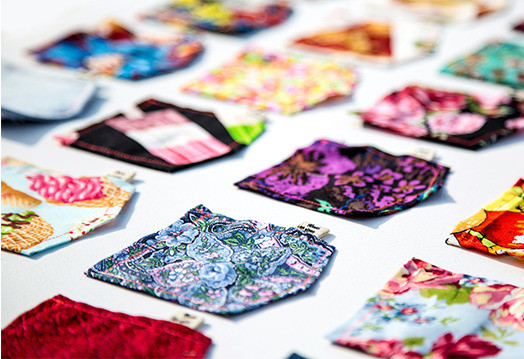 Convent Rd, Enniscorthy, Co. Wexford, Ireland
May 15, 2021 1:00:00 PM - May 15, 2021 2:00:00 PM
Suitable for:
Facilities:
Celebrate Cruinniu na Nog with Nadia Corridan via Zoom Saturday 15th May at 12pm - For ages 7-9 years
Please note that this is an online event
Join Enniscorthy based artist Nadia Corridan, as she teaches you to create art using basic materials found in any household! We will be exploring the art of combine-materials and textiles. You will be creating a 3D Peacock bursting with colour, fun and imagination!
Work created during this workshop will be displayed in our online gallery with a virtual exhibition launch on the 12th June 2021 at 2pm as part of the Cruinniú na nÓg programme. Please send images of work created to [email protected].
For this workshop, Nadia will be using common recycled materials from the home, limiting the expense or necessity to source specialist materials.This workshop is aimed at children 7-9 years of age.
Materials written in bold are the essential supplies you will need for the art class.
What materials you wish to use, to decorate and add colour to your peacock is entirely up to you!
This workshop is part of the Cruinniú na nÓg programme 2021 and is an initiative of the Creative Ireland Programme presented in partnership with Wexford County Council.
Materials required:
• Pencil
• Scissors
• A sheet of Cardboard (minimum A4 or go as big as you want!)
This could be a Cereal Box or you could get a box from the supermarket used for carrying groceries home
• Glue
• Papers - Newspaper, Magazine, old disused books, Kitchen Roll, Toilet Paper, Egg Cartons etc
• Fabrics - this could be odd socks, or old clothes like Pyjamas. Something soft like cotton so can be easily cut up and glued or stitched together.
• Hole Punch
• Knitting Wool, Twine etc
• Lollipop Sticks
• Leaves and other foliage from your garden.
• Paint
• Markers
• Crayons
• Get creative and have a look in your recycling - What else could you use ?
About the artist
Nadia Corridan is a Fine Art Painter with a BA Honours Degree in Fine Art from Limerick School of Art & Design. Originally from Cork, growing up near Kinsale and having travelled to America, Corridan now works from her studio in Enniscorthy, Co. Wexford.