The Presentation Centre
0 followers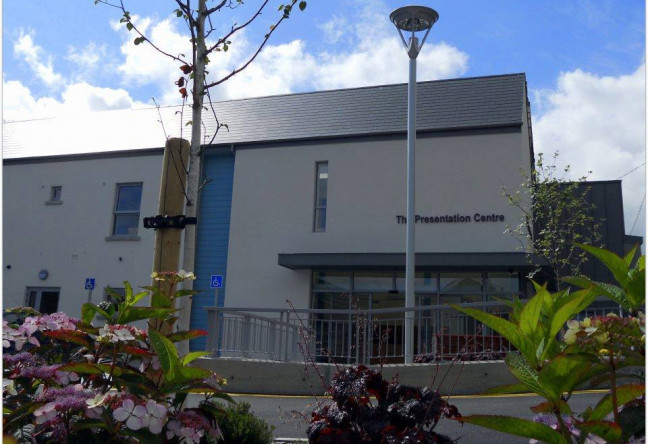 Convent Rd, Enniscorthy, Co. Wexford, Ireland
Arts & Crafts
,
Music
,
Dance
,
Gallery
,
Show
,
Theatre
,
Puppet Show
,
Workshop
,
Comedy
,
Summer Camps
,
Craft Fair
,
Arts Centre
,
Concert
,
Exhibition
,
Storytelling
,
Talks & Discussion
Mon - Fri 10am - 5pm
Suitable for:
Facilities:
The Presentation Arts Centre is a New multi-use arts venue in Enniscorthy, Co.Wexford, developed and promoted by

The Wexford Arts Centre & The Enniscorthy Municipal District .

Situated on the site of the former Presentation Convent, this modern new facility has been sensitively re-developed and retains all the wonderful features of the former chapel including original stained glass windows, ornate timber ceiling, original wishbone floor, decorative arches and adjoining walled garden.
The Presentation Centre has a spacious reception and catering facility, a stage area with lighting and sound, 100 ground floor moveable seats and 40 balcony seats. It also includes dressing rooms, toilets, car parking and is fully accessible.