Hillsborough Castle and Gardens
0 followers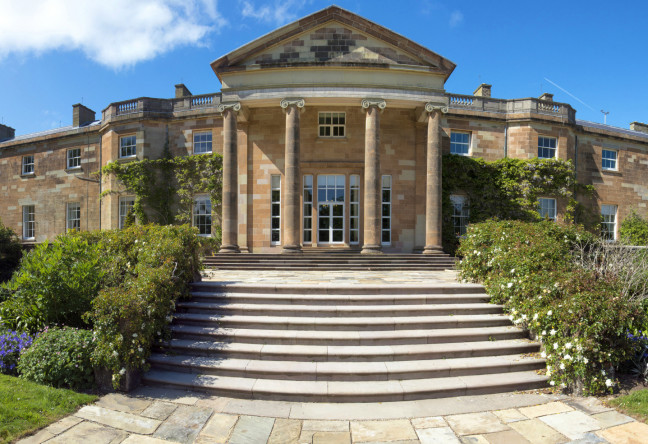 Hillsborough Rd, Hillsborough BT26 6HR, UK
Aug 23, 2019 1:00:00 AM - Aug 27, 2019 12:55:00 AM
Suitable for:
Facilities:
Hillsborough Castle and Gardens
It's set to be a spectacular Bank Holiday weekend at Hillsborough Castle and Gardens, County Down, with a series of exciting events and activities that will keep all the family entertained!
Make a day of it and discover what Hillsborough Castle and Gardens has to offer including:
Georgian Ice Cream Workshop - cool off and have a go at making your very own Georgian ice cream. Watch a live demonstration on how to make gelato, then all children can get creative and make their own ice cream sundaes! Aspiring little chefs can take home an 'ice cream sundae making' certificate too!
Get crafty with Kite Making – retrace the footsteps of one of America's founding fathers, Benjamin Franklin who visited the Castle in the 1770s. Inspired by his famous kite experiment, make your own kite to fly in the stunning gardens on Saturday and Sunday.
Enjoy the sounds of Downshire Bass Band – there will be entertainment from Northern Ireland's leading brass band, Downshire Brass Band on Saturday and Sunday. The band will be performing in the South Terrace among any array of colourful flora.
Go on a fascinating nature trail - children can go hunting for bugs and other wildlife with maps and adventure kits provided. Pick up a pair of 'bugnoculars' and explore the magnificent grounds with 100 acres of ornamental grounds, peaceful woodland and meandering waterways.
Join one of the new interactive Family Tours – join a tour of the sumptuous State Rooms and discover the weird and wonderful things some of our guests have left behind!
Booking is recommended for all activities with limited spaces available. For more information and to book tickets visit the website.