Irene's Fun World
2 followers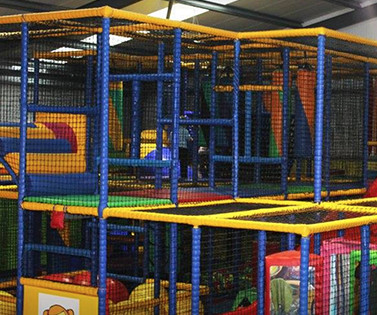 Lough Eske Rd, Drumroosk West, Donegal, Ireland
Mon-Wed: 10:00 - 17:00; Thur-Sat: 10:00 - 18:00 Sun: 11:00 - 18:00
Suitable for:
Facilities:
Welcome to Irenes Fun World. We are a new exciting Children's Indoor Activity Centre based in Donegal Town.
We host parties and have something for all the family.
Our play centre is the perfect location for Children's Entertainment and School Trips.
Our private Movie Room is a big hit for parties and can seat up to 16 people. Popcorn and drinks included. Choose any released movie.
Private Disco Room. Fantastic dancing space with DJ Box. Let them dance to the groove.
Our parties are certain to make your child's birthday memorable!
Our comfortable on site Cafe sells teas, coffee and delicious sandwiches and scones.
We offer the following classes for parents while kids play safely and have fun.
✓ Tone & Flow Pilates
✓ Mother and Toddler Mornings
✓ Beaus & Belles Baby Massage