National Wax Museum
167 followers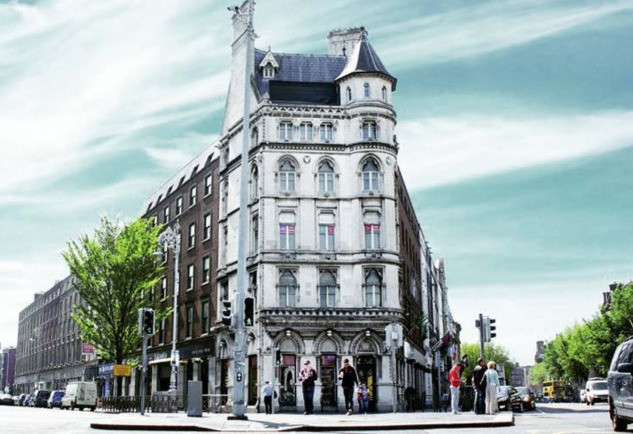 Lafayette Building, D'Olier Street, Dublin 2, Ireland
10am to 7pm with the last entry at 6pm sharp
Adult
- EUR 16.50
Child
- EUR 11.00
Family
- EUR 45.00
Suitable for:
Facilities:
The National Wax Museum Plus, is a popular tourist attraction located in the heart of Dublin, Ireland.
It is a unique museum that showcases an extensive collection of wax figures, interactive exhibits, and immersive experiences, providing visitors with an entertaining and educational journey through Irish history, culture, and popular culture.
The National Wax Museum Plus offers a diverse range of exhibits that cater to various interests. Visitors can explore different themed areas, each with its own distinct atmosphere and set of wax figures.
These include the Chamber of Horrors, The Mythical Forest and The Time Vaults where you can encounter infamous characters from history and mythology.
The Children's Fantasy World section provides a family-friendly environment with interactive displays and beloved characters from fairy tales, movies, and cartoons. In addition to the wax figures, the museum also features interactive exhibits that engage visitors in a hands-on experience.
You can take part in virtual reality adventures, solve puzzles on the Murder Mystery tour, or explore the Science and Discovery Zone, where you can learn about scientific principles in a fun and engaging way.
The Wax Museum Dublin aims to provide an entertaining and educational experience for visitors of all ages. It offers a unique opportunity to learn about Irish history, culture, and global icons in an interactive and immersive setting.
Whether you're a history enthusiast, a pop culture fan, or simply looking for a fun-filled activity in Dublin, the Wax Museum is sure to captivate and entertain you.
Murder Mystery
Get ready to put your detective skills to the test!
The Murder Mystery in Dublin's Wax Museum is an immersive experience where you have to solve the crime by piecing together clues and evidence. No spoilers here though! - you'll have to figure it out on your own! Do you have what it takes to crack the case?