Shelbourne Park Greyhound Stadium
13 followers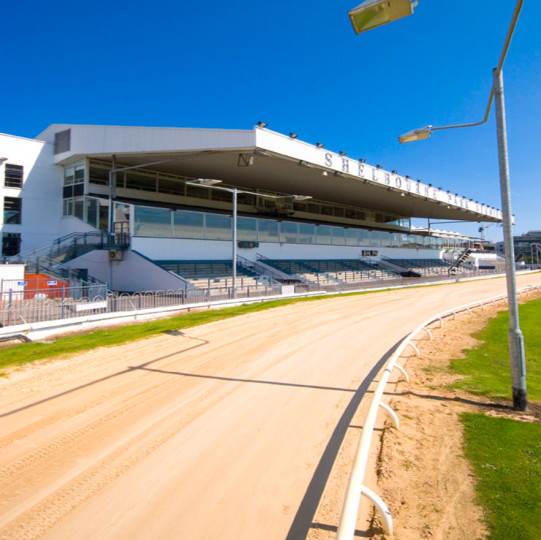 Shelbourne Park, S Lotts Rd, Dublin 4, Ireland
Jan-Mar: Thurs & Sat 18:30; April-Nov: Wed, Thurs & Sat 18:30; Dec: Wed, Thurs, Fri & Sat 18:30
Suitable for:
Facilities:
Shelbourne Park is just a fifteen minute walk from Dublin City Centre, but don't worry if you don't fancy the walk- our National Travel Partners Dublin Coach have it all covered!
They operate a FREE shuttle service from Burgh Quay each Saturday night at 7.00pm to Shelbourne Park Greyhound Stadium. And, to make things easier they will come and collect you after the last race and bring you back to the city centre!
By day, you can explore the fantastic free museums or art galleries, enjoy superb shopping, or maybe take in the sights on an open-top bus tour of the city.
If you're feeling energetic, it's just a short journey to take a walk in the mountains or breathe in the sea air at the coast.
By night, Dublin is a bustling, modern European capital with a fantastic selection of lively bars and night spots. And when you arrive at Shelbourne Park, we can arrange for a member of our staff to give you a brief introduction to greyhound racing, or offer you a free copy of our 'How To Bet Guide' in a number of different languages.
If you want to experience a thrilling occasion that is uniquely Irish, then a night at the dogs in Shelbourne Park is an essential part of your visit to Dublin.
Friends Night Out
Greyhound racing is the perfect way to spend time with the people you like best. Your family. Your friends. Your workmates. Your football club. Or maybe even that special someone. But whoever you come with, it's a racing certainty that you'll have a great time.
With up to twelve races each night, you'll be spoiled when it comes to excitement. Enjoy the speed and power of the dogs. The blur as they disappear around the first bend. The jostling for position. The surging across the line. And with a Euro or two riding on your dog, your pulse rate rises that little bit higher.
So if you're tired of the same old same old in your social life, it's time for a change.
Round up the gang and choose a night out that's unique, that's fun, that's social, that's exciting. A night out that you'll talk about for weeks afterwards.
Organising is easy, just remember to plan your night in advance to ensure availability, and have a definite list of numbers that will be attending on the night to help you pick the best package for you.
And to make your night extra special, why not let us know in advance and we will get our continuity announcer to mention a special occasion. You can even sponsor a race for the guest of honour, with their name featuring in the card: it's a fantastic and unique souvenir of a very special night!
Tips for Kids
Greyhound racing is one of those rare occasions that all the family can enjoy together. And the fact that the races take place every twelve minutes or so means that children, in particular, have plenty to keep them interested.
It's a great way to celebrate a First Communion or Confirmation in the family – not to mention birthdays, anniversaries or any other family occasion.
Mums and Dads can sit back and relax and enjoy a restaurant meal with drinks and betting service to the table, while the kids can enjoy special child-friendly restaurants menus at very reasonable prices. Or simply have a ball watching the action and enjoying a choice of food from our fast food outlets.
For an extra special memory of a great night out, contact us in advance and get a shout-out from the race commentator - or you can even have a race named after your family for a small fee!