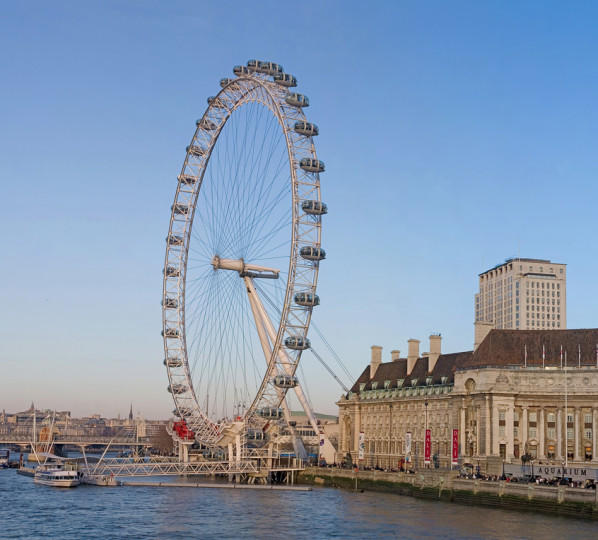 The Queen's Walk Lambeth London London Greater London United Kingdom SE1
10:00 - 20:30
Adult
- GBP 23.00
Child
- GBP 17.00
Family
- GBP 80.00
Suitable for:
Facilities:
It used to be that a trip to London would not be complete without seeing Big Ben. Now visitors walk past Big Ben to get to the tallest Ferris wheel in Europe.
London Eye opened at the turn of the Millenium and is now one of the most popular attraction in the city.
Essentially, each visitor goes around once and it takes about 30 minutes. Moving so slowly gives you time to appreciate the view, understand the city and take some fabulous pictures.
Despite the sometimes long queue and the high cost this is something everyone should do at least once. Reasonable discounts if you book online.