Nightmare Realm, Dublin
0 followers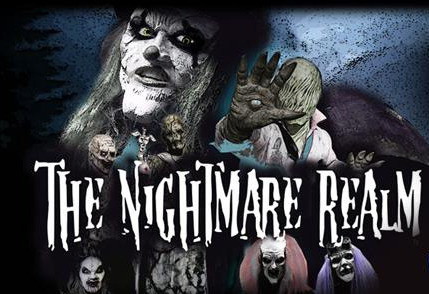 Royal Dublin Society, Anglesea Rd, Dublin 4, Ireland
Oct 28, 2017 7:00:00 PM - Nov 3, 2017 11:00:00 PM
Suitable for:
Facilities:
The Nightmare Realm, Ireland's most terrifying Halloween scare house returns this October and it's double the size with triple the terror (3 haunts for the price of 1), zombie shooting and an apocalypse entertainment area.
We also have a new zombie shooting area and an apocalypse food and drinks entertainment area, where there will be plenty of opportunities to take selfies with our nightmarish creatures.

Our interactive sets, vivid special effects and live creatures will prey on your deepest fears and push the boundaries of your sanity.

At the RDS Dublin from 29 September to 5 November and the Port of Cork from 6 October to 5 November (access across from Goldbergs bar. Kennedy Quay for cars and Marina Walk for pedestrians)

The Nightmare Realm has been running in Cork for 9 years and this is the second year in Dublin, with over 250,000 visitors to date. Scream, laugh or pee your pants, this will be a complete adrenaline rush and not for the faint-hearted!